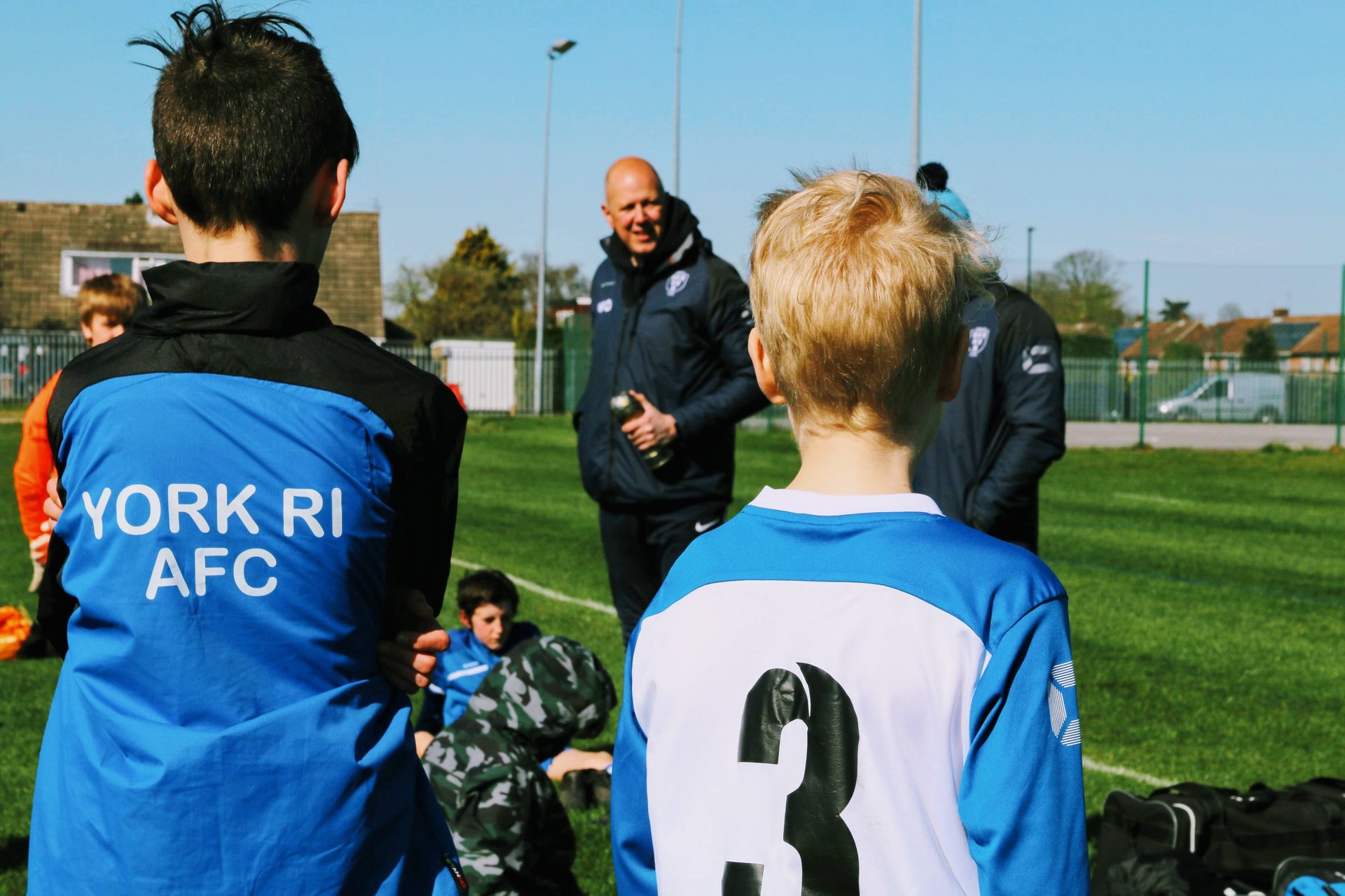 York RI AFC Covid Plan update 17 May 2021
This plan highlights the actions in place at York RI AFC from the 17th May 2021 in returning to football at York RI New Lane. FA Covid 19 guidance must be followed throughout. Please also refer to: Covid-19 FAQs - North Riding FA. It is extremely important that we follow the latest government guidance:
COVID-19 Response - Spring 2021 (Roadmap) - GOV.UK (www.gov.uk)
For any queries contact Chair/Covid 19 officer: Kat Richardson 07864 136031 email yorkriafc@gmail.com
RI New Lane
• Parking is available at RI New Lane and a one way system is in place. The entry is at the bottom of New Lane through the black iron gates. Exit is round the back of the clubhouse via Mattison Way.
• Toilet facilities will normally be available in a changing room on a one in/one out basis. Please practice good hygiene. Changing rooms will continue to be open for use of toilets only. They will not be used otherwise due to deep cleaning & ventilation requirements.
• NHS Test and Trace QR codes are displayed around the site & should be used.
• If purchasing food and drink on site, please follow relevant guidance and use a face covering. • As organised sport can resume, all participants may travel to games. All participants must follow the Government's guidance on safer travel.
Spectators
Spectators are now permitted on public and private land and need to adhere to social distancing rules and social gathering limits set at groups of 30 outdoors and six people/two households indoors. Please note that multiple numbers of these group sizes are permitted as long as social distancing rules are followed.
Prior to attending matches or training
• All attendees must self-assess for symptoms of Covid 19 prior to attending. You must not attend if showing any signs of COVID 19, had a positive test result, been told to isolate or have been living with or in contact with someone who is displaying symptoms.
• Players to bring own named water bottles, individual hand sanitizer and labelled medication. • Coaches to bring hand sanitizer, disinfectant for their equipment and first aid kit including PPE for Covid 19 • All players must arrive in kit. Changing rooms will only be open for use of toilets.
First Aid
• Coaches must have additional PPE for Covid 19 in their first aid kit
• Players/parents should self administer for minor injuries.
• Coaches to be fully aware of revised emergency first aid procedures as described in North Riding FA guidance. More info is here: Guidance for first aid in football during COVID-19 | The Boot Room (thefa.com)
At the session
• Training and matches are not defined as close contact, and do not require players to self isolate if one of the team tests positive. This makes it important that social distancing is observed in breaks, team talks and when arriving and leaving the site.
• Coaches should set up a technical area for their teams which allows social distancing.
• Players to avoid physical contact for goal celebrations, respect handshake to be omitted
• Goalie gloves should not be shared. Non-participants should avoid retrieving the ball with their hands.
• Coaches to keep a register of participants.
After the session
• The team coaches are required to disinfect match and training balls and shared equipment used and wash bibs. • Good hygiene should be practiced in line with government guidance, with everyone washing hands as soon as possible after the session.
• Anyone exhibiting symptoms of COVID 19 following attendance at training or a match to contact the Covid Officer.